Behind the scenes photos from 3 days in Kruger National Park, South Africa!
In June 2016, my friend Caroline (left) and me (right) spent 3 days together in Kruger after a month in Cape Town on study abroad. Here we are by Phabeni Gate, on the southern edge of the park, and here are the themes of the trip!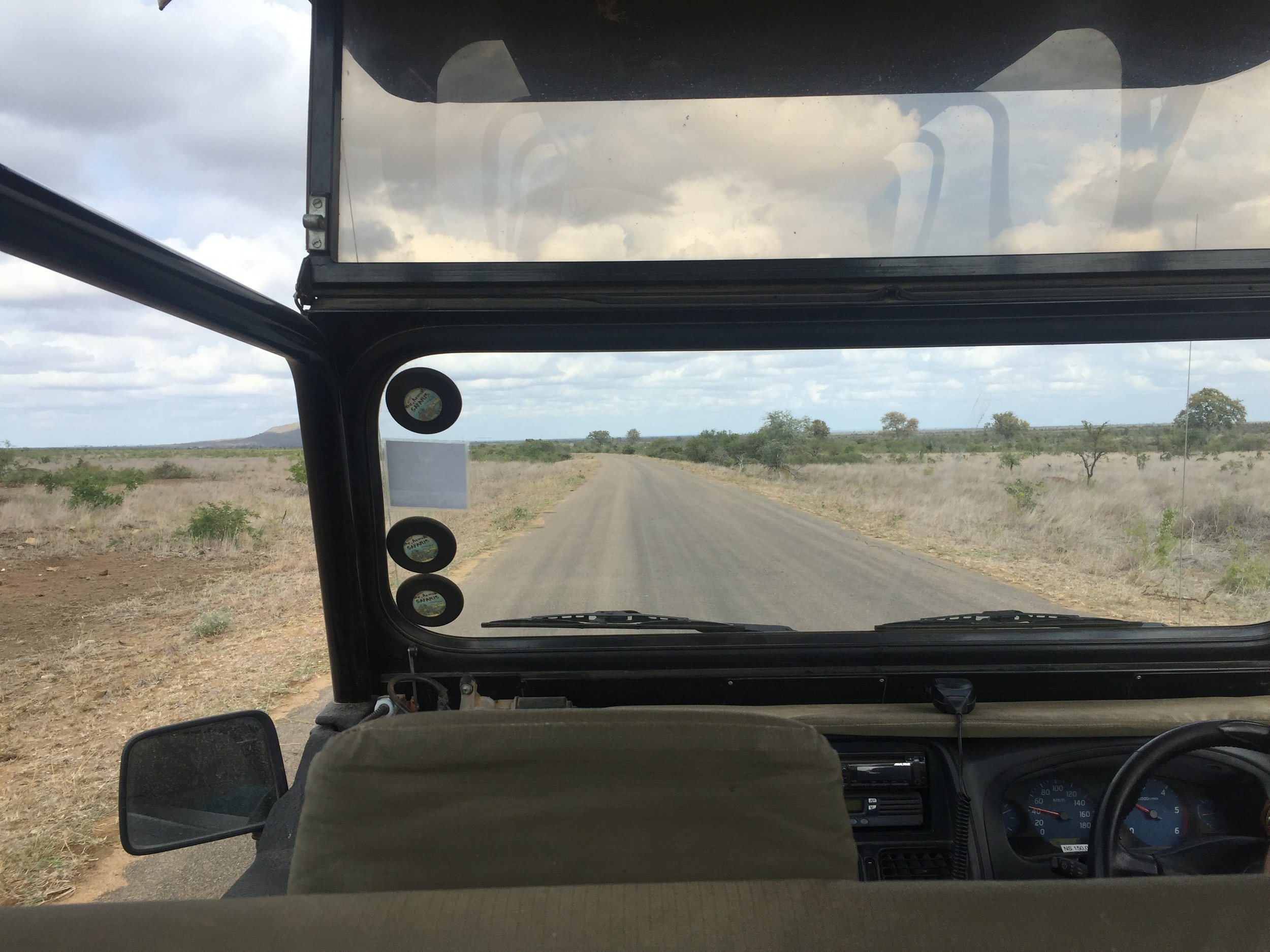 This was our view for 3 days in search of lions and leopards (and birds and bugs too of course)! We were lucky enough to have the safari car to ourselves... no other tourists, just us and the guide! This meant the guide could take us farther north than most, where the brush is less dense and the animals (and tourists) are more scarce.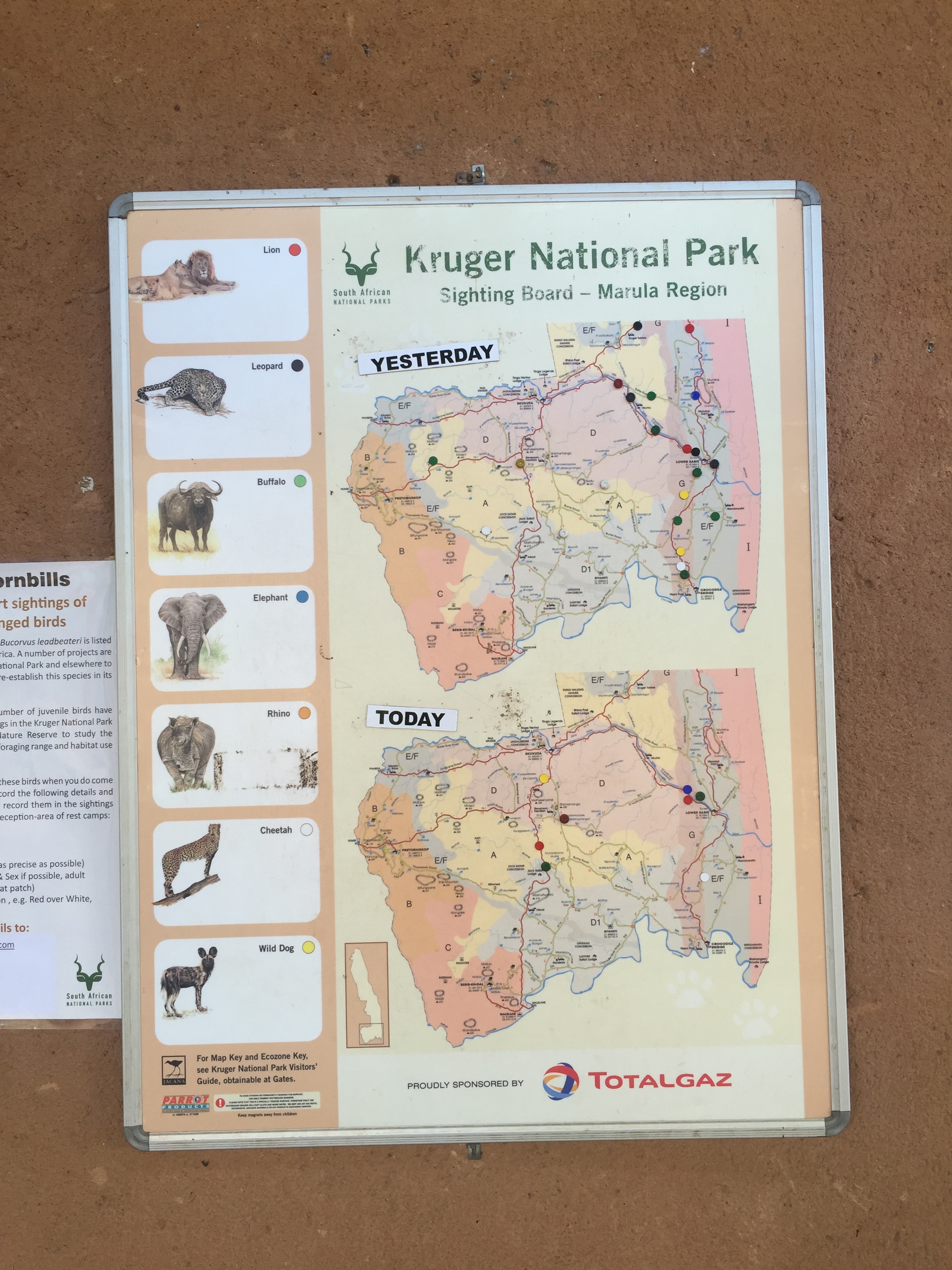 Most of the rest camps had these types of maps, where guides could pinpoint their recent animal sightings. (I LOVE maps, so it was one of my favorite things.) You could pinpoint any major animal except for rhino, in an attempt to minimize rhino poaching. We were lucky enough to see both white and black rhino, a leopard, many lions, hyenas, warthogs, baboons, giraffe, elephants, hippos, buffalo, crocodiles, herons, and many other species. Leopard and black rhino are among the scarcest animals in the park, so it was awesome to be able to see them both in only 3 days there! (It usually takes 2-3 weeks on safari to see a leopard.)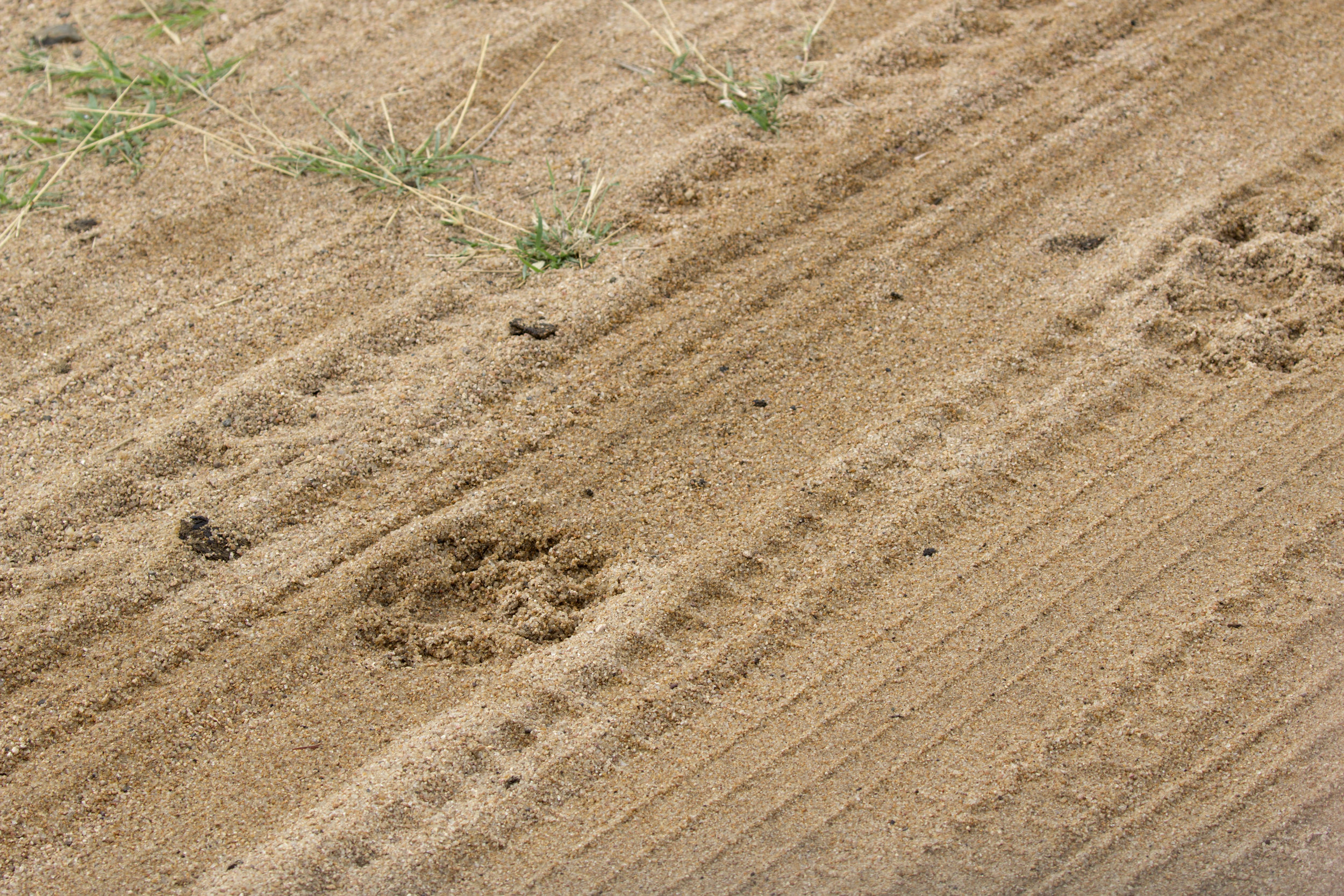 Although we learned how to spot animal tracks and determine how fresh they were, we mostly found animals by word of mouth (the guides radioed each other, speaking in Afrikaans or English). Otherwise we just found them by watching and listening. These are lion tracks in the road.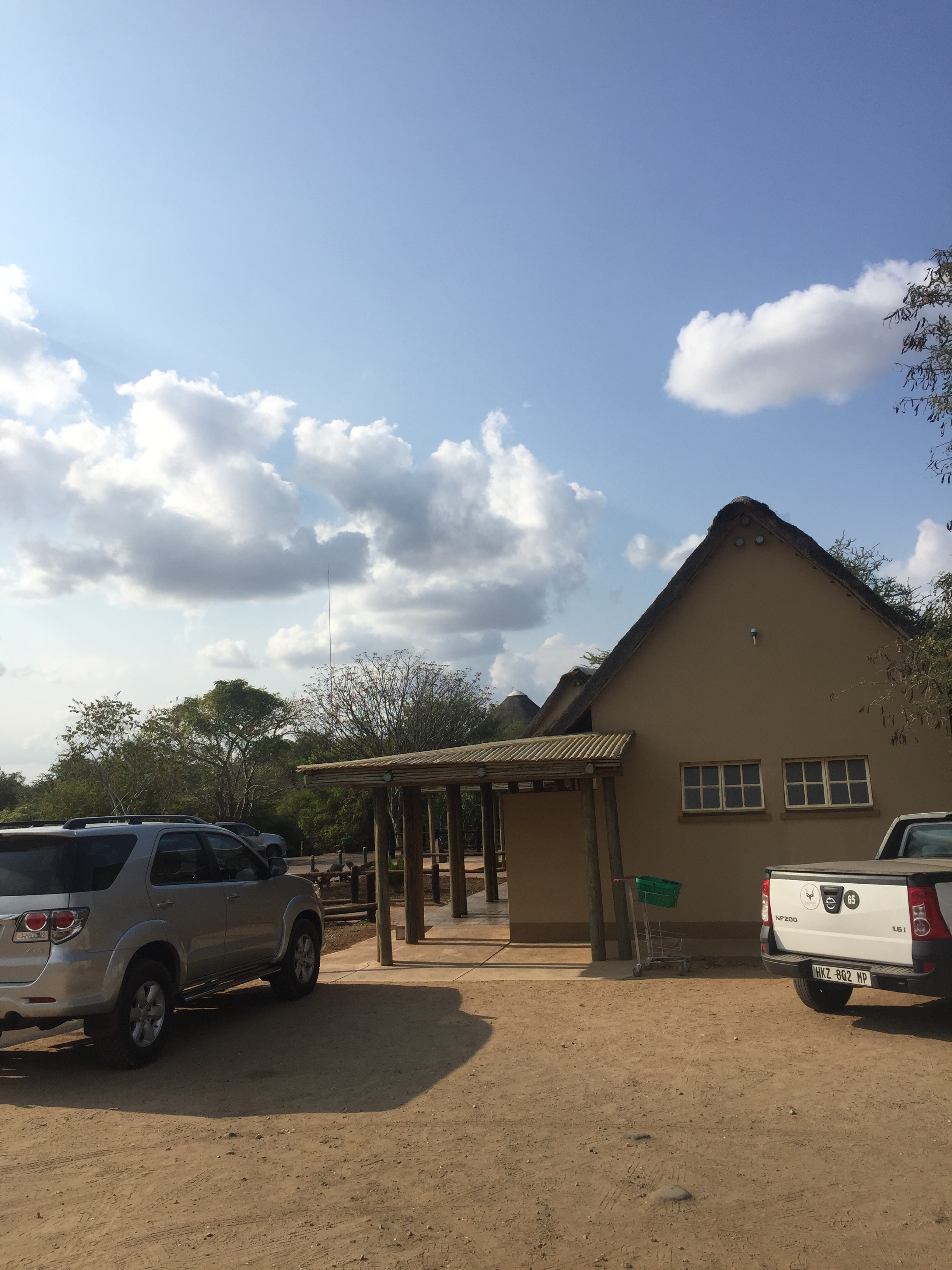 There are a lot of camps in southern Kruger, mostly with food and restrooms for those who are out on safari all day. However, there was something else that we found at every rest camp. We quickly learned that wherever there was food, there would be... MONKEYS! The monkeys would take our food, so there were complimentary whips on the picnic tables to encourage them to leave. After a monkey dropped onto our table, just shaking the whip around and yelling would get it to leave us alone... for a few minutes!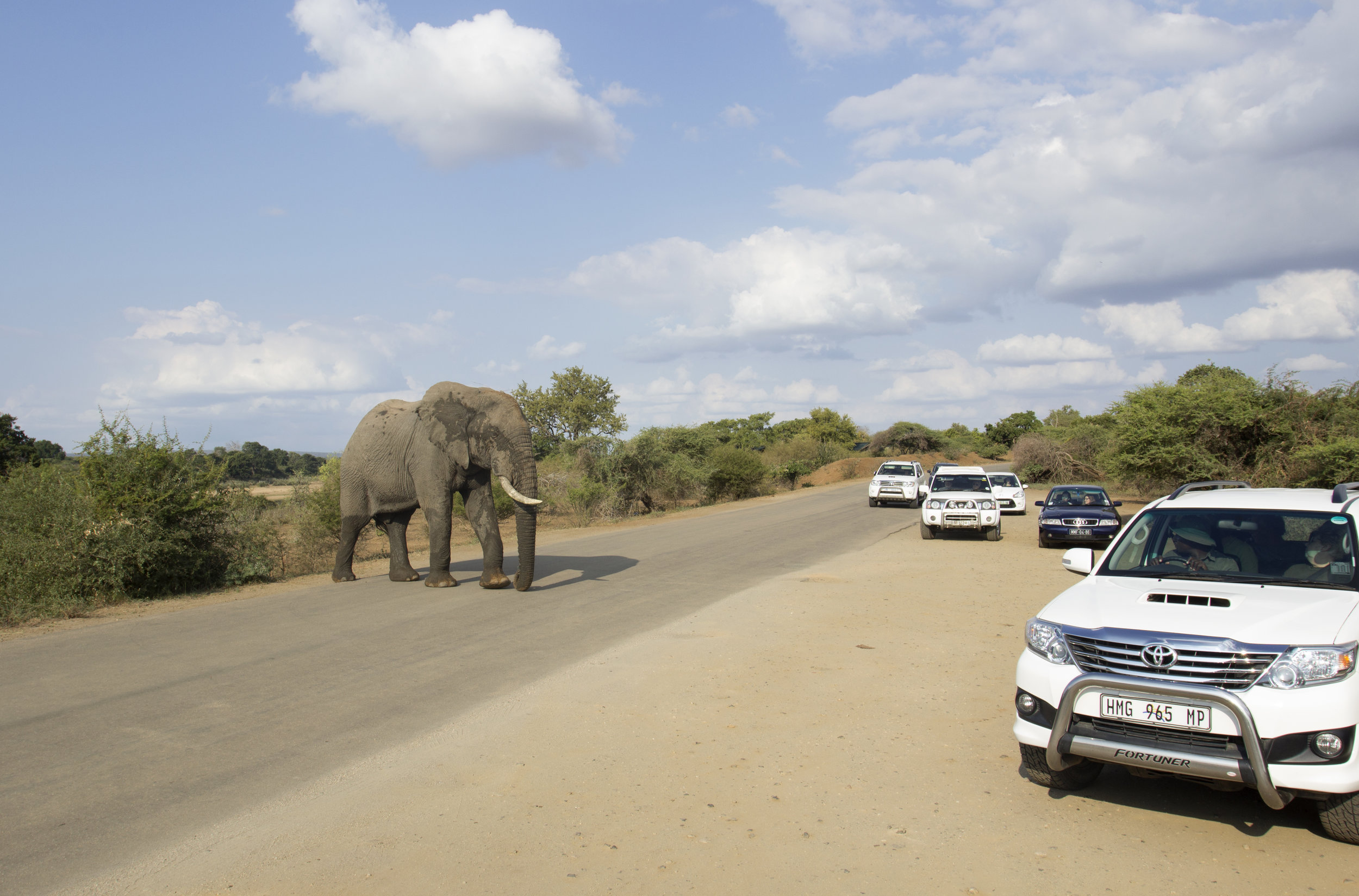 Traffic jams in Kruger are a great thing! All sorts of animals cross the road, and sometimes even lounge on it to warm up. We saw elephants, lions, and buffalo cross the road multiple times!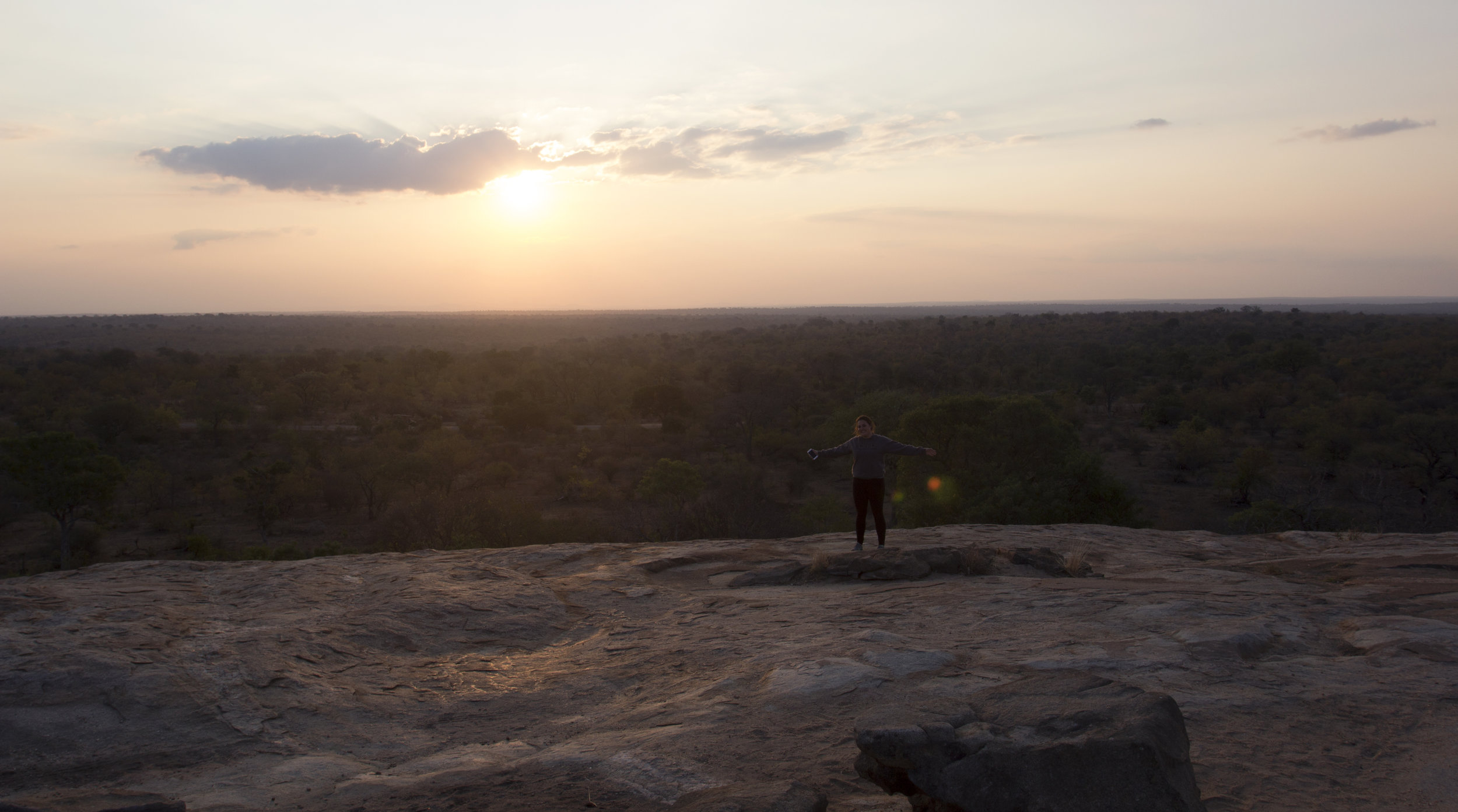 Here is Caroline enjoying the sunset from a great lookout rock near Skukuza Rest Camp, where we slept both nights. We got to watch the sunset and sunrise each day over the beautiful views of the park.